Rachel Brosnahan is an American actress was born on 15 December 1990. She attended Highland Park High School and graduated from Newyork University, Tisch School Of Arts. She is popular for her roles in the films like Beautiful Creature (2013), in the 'House of Cards' a Netflix original series as Rachel Posner and the TV series Manhattan as Abby Isaacs. Brosnahan got her first movie role as Lisa in a horror movie 'The Unborn' produced by Michael Bay. while she was still in high school. During her college days, she performed in episodes of TV series such as 'The Good Wife,' 'Gossip Girl,' 'Grey's Anatomy' and 'In Treatment.'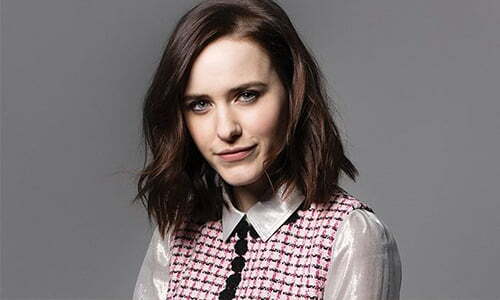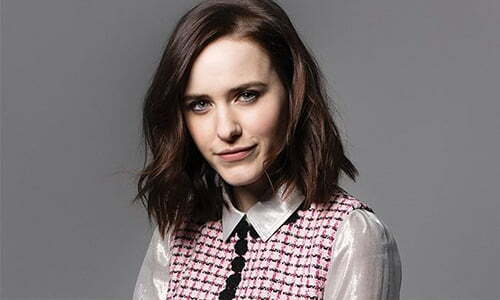 After her college was finished, she started getting good roles in series like 'The Blacklist' in 2014 and 'The Blackbox' in 2014 and 'House Of Cards' in 2013-2015, and for this movie, she got prominent on the horizon of Hollywood.
Rachel Awards And Achievements
Rachel got a nomination for her role played in 'House Of Cards' in 'The Emmy Awards' for Outstanding Guest Actress in Drama Series. For her performance in Amazon Video series 'The Marvelous Mrs. Maisel', she won a Golden Globe Award for Best Actress in Television Series Musical Or Comedy.
Rachel Brosnahan Religion
Rachel's mother is a British woman. Her father is an American. She brought up in Highland Park, Illinois. It is said that her family is neither so religious nor so Jewish, but Brosnahan raised around Jewish community and culture. As once she stated that,
"I've spent more time in a temple than I ever have in a church. I spent so many Shabbat dinners with friends. I've probably been to 150 bar mitzvahs.
Most of all she is a very spiritual kind of person. In her opinion to believe in something is spirituality.
Rachel Brosnahan Political Views
It seems that Rachel is not a political kind of person as she never gives her views on any political issue. Also, she never found making her political priorities. Most of the celebrities don't talk openly about politics so is her case as well. It can be said that she might be a liberal like most of the stars but on the whole, it's uncertain yet.
Rachel Brosnahan Hobbies
She likes to feel home and spend time with family and friends as once she said, 'I think home has become my friends and family, wherever they are.' Acting is her passion. Also, she likes to listen and read stories which drive her imagination and compel her to act in different situations.
Random facts
Rachel attended NYU Tisch Scool of the Arts in the Lee Strasberg Theatre and Film Institute.
She is the niece of Kate Spade, a handbag designer.
Rachel was on the wrestling team for two years at Highland Park High School.
She always wanted to do drama and nothing else.
---
Sources
https://en.wikipedia.org/wiki/Rachel_Brosnahan