Laura Jeanne Reese Witherspoon was born 22nd March 1976 in New Orleans, Louisiana and grew up in Nashville, Tennessee. She is an American actress, producer, and entrepreneur. Reese is best known for her Oscar-winning role as June Carter in Walk the Line and Elle Woods in Legally Blonde 1 and 2.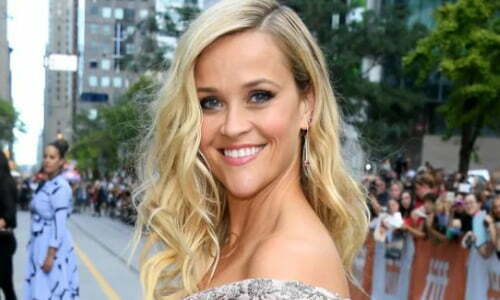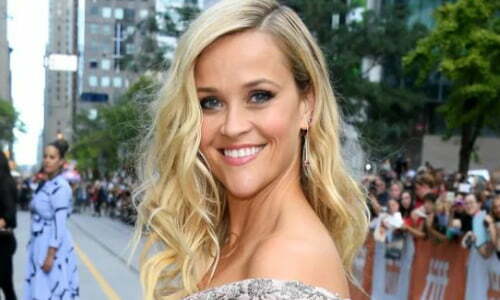 Awards and Nominations:
Witherspoon has received several awards including an Academy Award, a Primetime Emmy Award, a BAFTA Award, and a Golden Globe Award. Her breakthrough role was playing Elle Woods in the 2001 film Legally Blonde, for which she received her second Golden Globe nomination. She also starred in the romantic comedy Sweet Home Alabama, which emerged as her biggest live-action commercial success. In 2005, she portrayed June Carter in Walk the Line, for which she received the Academy Award, Golden Globe Award, BAFTA Award, Screen Actors Guild Award, and Critics Choice Award for Best Actress.
Reese produced the thriller Gone Girl in 2014. She received critical praise for portraying Cheryl Strayed in Wild, for which she also received her second Academy Award nomination for Best Actress and a fourth Golden Globe nomination. She also produced and starred in the HBO drama series Big Little Lies in 2017. The series earned her two Primetime Emmy Award nominations for Outstanding Lead Actress and Outstanding Limited Series, the latter she won as a producer.
Personal Life:
Reese Witherspoon was born in New Orleans to John Witherspoon, a military surgeon, and Betty Reese, a Registered nurse. Reese's first marriage was to her Cruel Intentions co-star, Ryan Phillippe, in 1999. They have two children together, Ava Elizabeth and Deacon. The couple divorced in 2007. In 2011, her second marriage was to talent agent Jim Toth. The couple has one son together, Tennessee James Toth.
Religion Information:
Reese Witherspoon was raised in a devout Episcopalian family and she still keeps the faith to this day. She doesn't publicly address her religious beliefs but she also isn't afraid to show her devotion. She even attends Episcopalian services regularly in her hometown of Los Angeles. She also managed to get her various husbands to attend services with her and had her wedding administered by an Episcopalian minister.
Political Views:
Reese Witherspoon is a Democrat and has endorsed various Democrats such as Hillary Clinton in 2003 and 2005. She donated to Hillary Clinton's New York U.S. Congress campaigns to the grand total of $1,500. She also endorsed Obama during the 2008 election cycle.
Witherspoon once helped promote an organization called Divided We Fail, which is a non-partisan group whose aims include affordable health care for all. She even has a slight air of conservatism about her.
Charity Work:
Reese Witherspoon owns a production company, Hello Sunshine and a clothing company, Draper James. She is actively involved in children's and women's advocacy organizations. Other than that, she serves on the board of the Children's Defense Fund (CDF) and was named Global Ambassador of Avon Products in 2007, serving as honorary chair of the charitable Avon Foundation.
---
Sources:
https://en.wikipedia.org/wiki/Reese_Witherspoon
https://hollowverse.com/reese-witherspoon/