Reggie Watts is a German-born American musician, singer, comedian, beatboxer, and actor. He is best known for his improvised musical sets that are created using just his voice, a looping machine and a keyboard.
LA Weekly called him "the most wildly inventive new talent of the past five years" and at the same time New York Magazine praised him as "Spectacularly original." According to reports, Rolling Stone has featured him as "Hot Comedian." All of these titles enlighten the fact that Reggie is a social and entertainment sensation.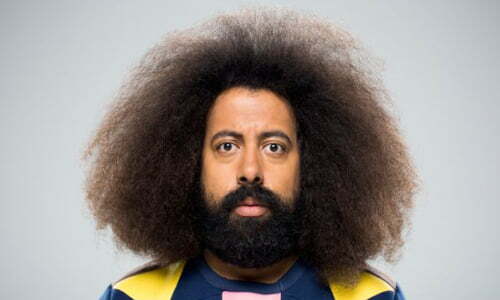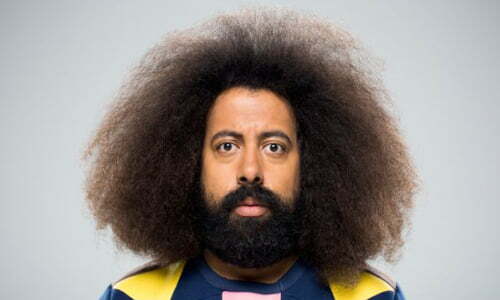 Reggie released his debut comedy "Why $#!+ So Crazy?"  which aired on Comedy Central Records in May 2010 which was later made available on Netflix June 2013.
Reggie Watts Personal Life
Watts was interested in playing violin and keyboard since he was 5. His passion for music grew over the years, and his extremely good talents surely helped him achieve a good career.
Reggie Watts is assumed to be single and not married or dating as there are no existing records to even speculate on the topic. No one has any clue whether he is currently dating or not and it seems like he just wants to keep it that way.
Reggie Watts Political Views
Just like his dating profile is on the quiets, it seems he does not share his opinions on the political front either. Reggie makes even guessing seem pretty hard!
But to continue, he tweeted as a reply to someone saying "This makes me think of a song from NOFX called the Idiots are taking over – "There's no point for Democracy when ignorance is celebrated." "
To which his reply was, "Wanting intelligent, informed, respectful, open, pragmatic representatives in government is not a partisan issue. Liberal, conservative or any of the other bs monickers used to create populous division should have nothing to do with choosing whole and decent human beings four reps."
Reggie Watts Religious Views
He once tweeted – "Religion can only dream to do what science and art do every day."  We're not sure what to make of it.
Interesting Facts
Reggie sang on Regina Spektor's Dance Anthem of the 80s and toured Europe with her, toured the US with DEVO, was featured in Hot Chip's Night and Day video and recorded an original session for the Daytrotter series.
He also has a Wikipedia page that tells a lot about him, and it also helps him reach his fans.
---
Sources
https://en.wikipedia.org/wiki/Reggie_Watts
http://www.atheistrepublic.com/gallery/reggie-watts-religion-vs-science-art