Rob Riggle is an American comedian and actor; he is also a United States Marine Corps Reserve officer. He is the person about whom one would say that they have done a lot of diverse work in their lives. Rob got famous on-screen with his work as a correspondent on Comedy Central's The Daily Show. He went to Iraq in August 2007 to report for The Daily Show, and he also entertained the troops with his comedy skills, working for the USO. He has also blessed us with his roles in some iconic Hollywood comedy movies which include The Hangover and everyone's favorite 21 Jump Street.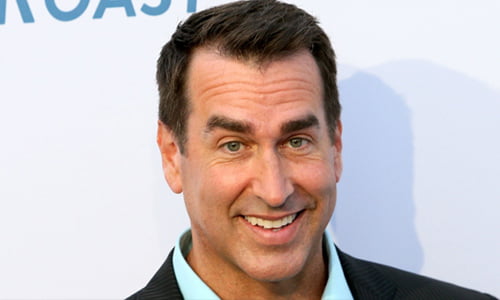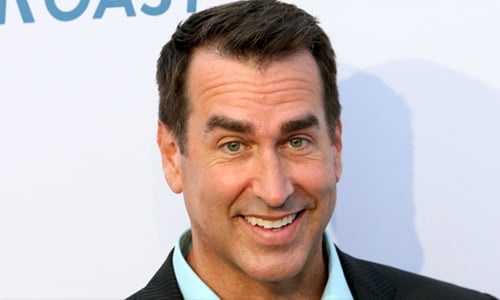 Rob Riggle's military career and public service:
When Rob got his pilot's license in1990, he joined the marines aiming to become a Naval Aviator and entered flight school. He soon realized that he sees himself more as a comedian than as a military officer. It would be just to say that the decision was fortunate as he has a good sense of humor and is a great comedian. He made use of his military experience and got frequently referred to as a military analyst on The Daily Show. Riggle also worked as a public affairs agent. Working under a New York-based unit, he served in Afghanistan, Albania, Kosovo, and Liberia, and it was because of the exceptional work that he attained the rank of lieutenant colonel.
Rob Riggle's awards:
Rob has received quite a lot of awards and recognitions, and some of them are pretty unique and hard-earned ones. Because of his services, work in the comedy industry and the public service sector, the list of his achievements is very long. This article won't be enough to state them all. A couple of the prominent awards that Rob has received are the Meritorious Service Medal and the prestigious NATO Medal. You have got to be pretty serious about your career to achieve that much. It's quite an interesting fact that all these achievements came from a man who is known for his jokes.
Married Life:
Rob is a happily married man. There is no public history of Rob's previous relationships. He married Tiffany in 2000, and their beautiful journey of marital happiness is now 19 years old. Rob and Tiffany are blessed parents with two children. His children though have a low profile on the internet.
Interesting Facts:
Rob Riggle's whole life is pretty interesting, and the image of his life contains various beautiful colors of vast experiences. From flight school to public affairs agent and from entertaining troops under USO to appearing on The Daily show, his life is full of inspiring work and service. Because of his comedy skills and his ability to turn any situation into a humorous one, he is often invited to opening ceremonies and occasional functions to entertain the audience and prevent boredom. He appeared in 2018's NFL opening monologue and roasted the NFL's Elite. He has voiced characters in Hotel Transylvania and 2012 movie The Lorax. So, he has tasted the work of voice acting as well.
Sources:
https://celebsinformation.com/rob-riggle-net-worth/
https://en.wikipedia.org/wiki/Rob_Riggle