Robin McLaurin Williams was born on 21st July 1951. He was an American stand-up comedian and actor. Starting as a stand-up comedian in San Francisco and Los Angeles in the mid-1970s, he is credited with leading San Francisco's comedy renaissance. Williams established a career in both stand-up comedy and feature film acting after he rose to fame as Mork in Mork & Mindy (1978–82). He was acknowledged for his improvisational skills.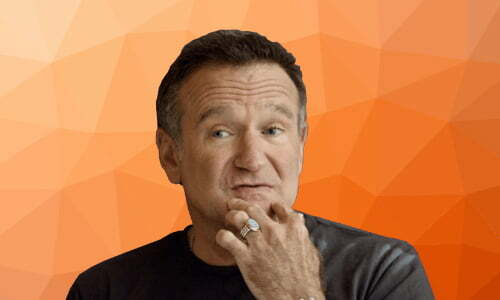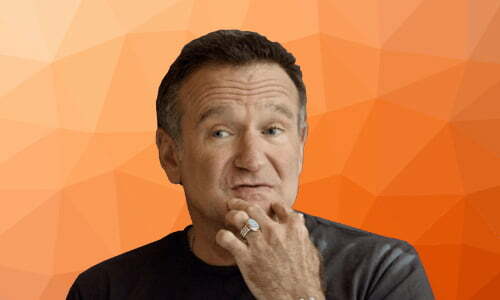 Williams won the 1997 Academy Award for Best Supporting Actor for his performance as teacher Sean Maguire in Good Will Hunting. He also received two Emmy Awards, seven Golden Globe Awards, two Screen Actors Guild Awards, and four Grammy Awards throughout his career.
On Monday, August 11th, 2014, Robin Williams was found dead at his home in Tiburon, California USA, the victim of an apparent suicide, according to the Marin County Sheriff's Department. A 911 call was received at 11:55 AM, firefighters, and paramedics arrived at his home at 12:00 PM, and he was pronounced dead at 12:02 PM. His wife attributed his suicide to his struggle with Lewy body dementia.
Marriages and Children:
In June 1978, Robin Williams married his first wife Valerie Velardi in June 1978. Velardi and Williams met in 1976 while he was working as a bartender at a tavern in San Francisco. In 1983, their son Zachary "Zak" Williams was born. Williams and Velardi divorced in 1988.
On April 30, 1989, Williams married his second wife, Marsha Garces, who was Zachary's nanny. They had two children, Zelda Rae Williams who was born in 1989 and Cody Alan Williams who was born in 1991. Garces filed for divorce from Williams, in March 2008. Their divorce finalized in 2010.
On October 22, 2011, Williams married his third wife, Susan Schneider, who is a graphic designer, in St. Helena, California. The two lived at their house in Sea Cliff, San Francisco, California.
Religion Information:
Williams' father was Episcopalian and his mother was a devout Christian Scientist. He seems to claim Episcopalian but many speculate that he was really an atheist.
Political Views:
Williams was a long-time supporter of the Democratic Party and perhaps one of the most liberal actors in Hollywood. He has pushed the limits of social convention in his films from a cross-dressing nanny in Mrs. Doubtfire to a gay father who makes a fool and a cross dresser out of a conservative politician in The Birdcage.
Famous Quotes:
"You're only given one little spark of madness. You mustn't lose it."
"What's right is what's left if you do everything else wrong."
"No matter what people tell you, words and ideas can change this world." -Dead Poets Society
"Some are born great. Some achieve greatness. Some get it as a graduation gift."
"If women ran the world we wouldn't have wars, just intense negotiations every 28 days."
Interesting Facts:
Robin Williams was voted "Least Likely To Succeed" in high school.
Robin Williams was so good at his work that he kept improvising and the writers of Mork and Mindy left gaps in the screenplay so that he could improvise along with the play.
---
Sources
https://en.wikipedia.org/wiki/Robin_Williams
http://www.imdb.com/name/nm0000245/bio?ref_=nm_ov_bio_sm
https://hollowverse.com/robin-williams/
https://www.entrepreneur.com/article/236442
http://www.boomsbeat.com/articles/7617/20140812/50-interesting-facts-about-robin-williams-he-had-open-heart-surgery-improvised-most-of-his-part-as-genie-in-aladdin.htm