Saoirse Una Ronan is an American and Irish film actress born on 12 April 1994 in Bronx, Newyork City. Therefore, Saoirse Ronan made her acting debut in an Irish medical drama series 'The Clinic' in 2003. She gives her debut appearance in feature films include a romantic comedy "I could never be your woman" in 2007. Ronan got international popularity after appearing in the movie,  Atonement' in 2007. 'Joe Wright' directed the movie, and Keira Knightley and James McAvoy were her co-stars. 'Academy Awards also nominated her as the Best Supporting Actress for this movie. She was the youngest actress who got an Oscar nomination for her role in it.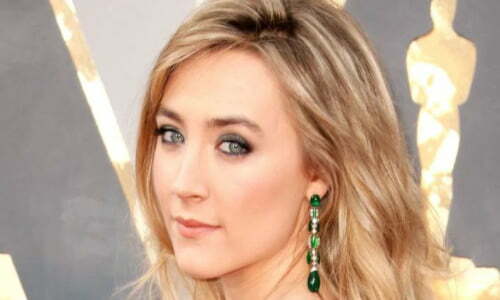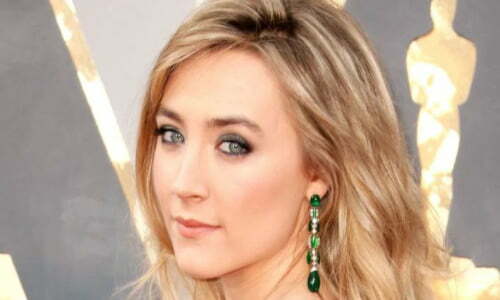 Saoirse continued her successful career after this, does numerous hit films. She got roles in some big movies like 'City Of Ember' for which she was nominated for 'Irish Television And Film Awards' in 2008. 'Bafta Awards' nominated Saoirse for her movie 'The Lovely Bones' in 2009. Furthermore, She also won the 'Irish Film And Television Awards' for her movie "The Way Back".
Saoirse Ronan Personal Life
Saoirse raised in Dublin. Ronan is the only child of her parents Monica and Paul Ronan. Her mother was a child actress and father worked in construction before starting as an actor. Her family moved to Dublin when she was three years old, and after that, they settled in 'County Carlow.' Therefore, after attending a local school, she was home-schooled by a private tutor. Also, Saoirse holds the dual nationality of America and Ireland. She bought a house in Howth. In 2016 she returned to Newyork. 'Academy Of Motion Picture Arts And Science' invited her to join them. 'Irish Society For The Prevention Of Cruelty to Children' maker her an Ambassador. She also took part in Irish Film institute's Archive preservation fund.
Saoirse Ronan Religion
Roman Catholic is her religion, and she belongs to a religious family.In addition to it, she regularly attended Catholic Church every Sunday with her parents from a very early age. Also, Saoirse told that she has never confessed as she never had anything to confess. We can say that the actress is religious and respects other religions too.
Saoirse Ronan Politics
Ronan supports the LGBT community.Also, She did mention that Ireland would be called backward if the same-sex referendum is not passed.The Youth of the country should handle the problems of LGBT community in her opinion. The 21-year-old actress was in attendance for the launch of what Yes Equality are calling the largest ever 'get out the vote' operation for an Irish referendum. Its safe to say that the actress supports important causes and is a liberal.
Saoirse Ronan Affairs
Ronan had an affair with her co-star Max Iron. Furthermore, during their shoot, they share some good moments and felt a chemistry with each other. Also, the couple broke up after some time. Emory Cohen and Saorise are dating now.
Saoirse Ronan Hobbies
Ronan loves to do shopping, playing video games and spending time with her family and friends. Furthermore, she also likes to watch sports.
---
Sources
http://www.imdb.com/name/nm1519680/
https://en.wikipedia.org/wiki/Saoirse_Ronan