Scarlett Johansson was born on 22nd November 1984 in New York City and is an American actress, model, and singer. She is best known for her roles in films like 'Lost in Translation,' 'The Nanny Diaries,' 'Vicky Cristina Barcelona,' 'The Avengers' and 'Hitchcock.'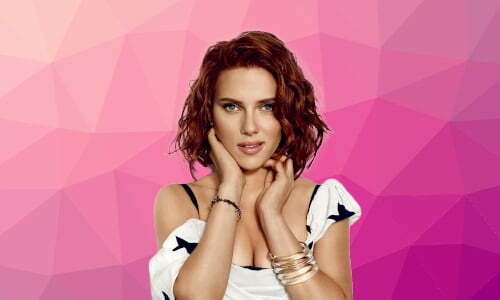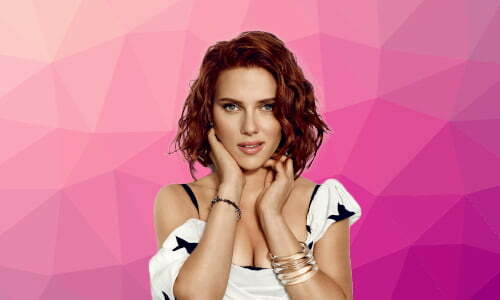 Johansson is considered one of Hollywood's modern sex symbols. She has frequently appeared in published lists of the sexiest women in the world. As of May 2017, she is the highest-grossing actress of all time in North America, with her films making over $3.6 billion. She was also the highest-grossing actress in 2016, with a $1.2 billion total for the year.
Dating Profile
Scarlett Johansson started dating Canadian actor Ryan Reynolds in 2007 and in May 2008, the couple got engaged. In 2008, the couple married in a quiet ceremony and purchased a $2.8 million home together near Los Angeles. Unfortunately, in 2010, the couple announced their separation and subsequently divorced a year later In November 2012.
Johansson was romantically linked to actor Sean Penn, after her split from Reynolds. The pair attended actress Reese Witherspoon's wedding together, in March 2011. Their relationship was also short-lived.
In 2013, Scarlett became engaged to French journalist Romain Dauriac, the owner of an independent advertising agency. The couple married a year later in 2014 and had a daughter, Rose Dorothy Dauriac. In 2017, the couple announced their separation and divorced in March 2017.
Religious Views
Scarlett Johansson's father is a Christian but her mother is a Jewish and she seems to identify more with her Jewish side, even though when asked if she celebrates Christmas or Hanukkah, she said:
"A little of both."
Political views
Scarlett Johansson is a registered Independent but she doesn't seem that Independent. She has endorsed every Democrat that comes her way and hasn't voted for any Republicans, maybe because she thinks it's cool to be open-minded.
She took the Democrats' side by endorsing John Kerry who lost to George W. Bush and by endorsing Barack Obama. She even went on a small speaking tour on Obama's behalf.
Scarlett once said that Obama is an opportunity to:
"…turn a page on the polarizing politics of the past. My heart belongs to Barack."
Johansson also endorsed Democrat Scott Stringer over incumbent Republican Michael Bloomberg and hosted numerous fundraisers for Stringer's campaign.
Hobbies
Scarlett loves to sing and watch her favorite movie Willy Wonka and the Chocolate Factory. Johansson also enjoys listening to jazz.
Scandal
In September 2011, Johansson found herself at the center of a scandal when nude photos taken on her cell phone were posted online by hackers. Following an FBI investigation, Christopher Chaney was arrested, pleaded guilty, and was sentenced to 10 years in prison. He had targeted Johansson along with several other young stars. Johansson said that the photos had been sent to her then-husband, Ryan Reynolds, three years before the incident.
Interesting Facts
Scarlett Johansson has a twin brother named Hunter who is 3 minutes younger than her.
At 13, Scarlett lost the lead role in Parent Trap to Lindsey Lohan.
She has been smoking cigarettes since 15 and still does today.
The media nicknamed her 'ScarJo' and she hates it.
Her biggest fear is cockroaches


---
Sources
https://www.biography.com/people/scarlett-johansson-13671719
https://www.forbes.com/profile/scarlett-johansson/
https://en.wikipedia.org/wiki/Scarlett_Johansson
http://www.imdb.com/name/nm0424060/bio?ref_=nm_ov_bio_sm