Sebastian Stan is a Romanian-American actor born in Constanta, Romania on August 13, 1982. He is known for the role he played in Marvel Cinematic Universe as the winter soldier. Some others will remember Carter Baizen in the Television Series Gossip Girl.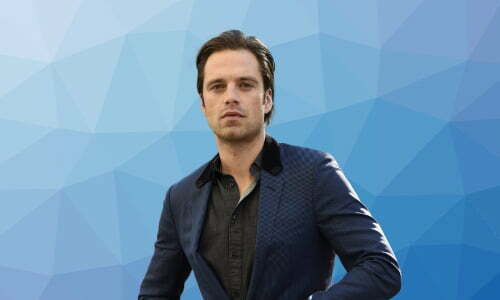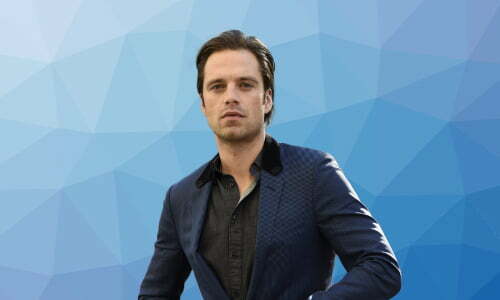 According to him, his parents divorced at the age of 2, and he continued living with his mother afterward. During the Romanian Revolution in the early 90s, his mother took him and they both moved to Vienna, Austria. There, his mother got a job as a pianist and after some time they moved to New York.
In New York, he attended Rockland County Day School where his involvement in many acting extracurricular activities stirred in him a desire to pursue a career in acting. Right after then, he sought and got admitted to the Rutgers University's Mason Gross School of the Arts.
His admission to this university really did help him actualize his dreams of becoming an actor. At one point during his university days, he went to England to study for a year. He studied acting at the Shakespeare's Globe Theatre in London.
After starring in some movies and getting different roles, he hit the jackpot in 2009. He got the nod for the leading role in the 2009 series, Kings. There he starred as Jack Benjamin. And since that hit, he has been landing many other acting opportunities.
Some of the movies he has been featured include Red doors (2005), The Architect (2006), Black Swan (2010), Gone (2012), The Bronze (2015), Ant Man (2015), The Martian (2015), Captain America: Civil War (2016), and so on.
He reprised his role as the Winter Soldier in the third Captain America film, Captain America: Civil War, released in 2016, and will portray the character in Avengers: Infinity War in 2018, and its untitled sequel in 2019.
Religious Information
Sebastian does not talk about his religion often, but some have rumored that he is Christian or Catholic. His dad was a very religious Catholic which could be why he still wears a St. Christopher medallion. But whether or not he still practices a religion today is unknown.
Political Views
He seems to lean a little more liberal based on his support for the LGBTQ community. He has played several roles as a gay man and said he has met some great people who have helped him understand his roles better.
Hobbies
Sebastian loves watching movies and has a big soft spot for Pixar films like Inside Out, Alladin, and Little Mermaid. He enjoys listening to music and prefers dance/electronic, classic rock, and 80's.
Dating Profile
Sebastian is currently in a relationship with Margarita Levieva. The pair started dating in 2014.
Interesting Facts
Aside from becoming an American Citizen in 2002, Sebastian Stan was given the opportunity to spend a year abroad in London, England to study acting at Shakespeare's Globe Theatre. When he was younger he went to the Stagedoor Manor camp over the summer and was cast in many of the camp's productions. Because of this, he was inspired to Rutger's University to continue his acting career.
---
Sources