Sienna Rose Diana Miller, professionally known as Sienna Miller, is an English American actress, model, and fashion designer.
She was nominated for the BAFTA Rising Star Award in the year 2008, and for the television film The Girl (2012), she was nominated for a BAFTA Television Award for Best Actress and a Golden Globe Award for Best Actress for playing the character Tippi Herden.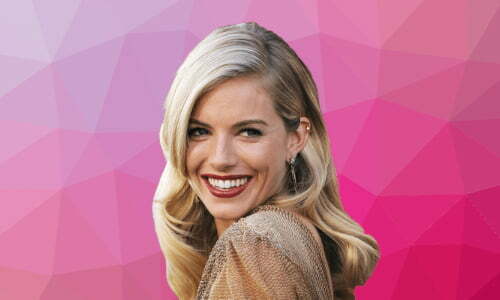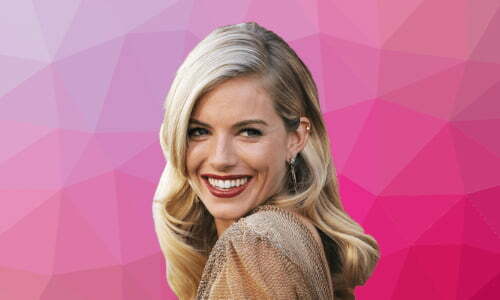 Miller was born in New York City, United States and moved to London with her family when she was just over a year old.
PERSONAL LIFE
In the midst of her successful career, Miller has unfortunately been involved in a scandal, but she rose up again and now focuses on her career and family, happily.
Miller's relationship with Alfie co-star Jude Law was quite a scandal and shocking news to many. A year after their engagement, Law issued a public apology to Miller for having an affair with the nanny of his children. This resulted in Miller and Law separating in November 2006. In 2008, Miller had a highly publicised affair with married actor Balthazar Getty. Miller later sued two British tabloids over the publication of photos showing her and Getty together. In December 2009, it was reported that Law and Miller had rekindled their relationship after starring in separate shows on Broadway in late 2009. But unfortunately, they announced their split again in February 2011. Miller is now dating actor Tom Sturridge, with whom she has a daughter, Marlowe Ottoline Layng Sturridge.
SIENNA MILLER HOBBIES
Miller not only excels in her acting and modeling career, she also finds time to be an active member of charitable organizations. She publically supports several charities including UNICEF, Cruelty-Free International, and Cancer Research UK. She has helped raise awareness and funds for so many great causes.
Keeping her chic dressing in mind, it is not a surprise that she loves designing as well. Her hobo look is a favorite for many and remains a style icon in the industry, amongst many.
But above all, she loves to spend time with her new beautiful daughter, Marlowe. She is a great mother and always lets her family be her priority.
SIENNA MILLER RELIGION
Miller's father is believed to be Jewish, though his ex-wife's statement and many other reports say that, he was a member of a mysterious cult. However, Sienna became an independent woman in the following years and hence no forms of Judaism, or for that matter, cult religion seems to be practiced by Miller. She has often been noticed leaving religion topics out of the conversation, even though, she attended school with an Anglican tradition.
POLITICAL VIEWS
Miller is not often seen share her thoughts on her political views. But she has described herself as a liberal.
---
SOURCES
http://www.vogue.co.uk/person/sienna-miller
http://www.ukcelebritygossip.com/14-reasons-youd-love-to-be-sienna-miller/