Taylor Michael Momsen is an American model, singer, songwriter and former actress. She was born on 26 July 1993 in St. Louis, Missouri. Michael is Momsen's father and Collette Momsen is her mother, and her younger sister is Sloane Momsen known as an actress. She is famous for being the lead vocalist and frontwoman of the American rock band 'The Pretty Reckless.' She played a role in the famous CW teen drama series 'Gossip Girl' as Jenny Humphrey for which she got immense popularity from 2007 to 2012.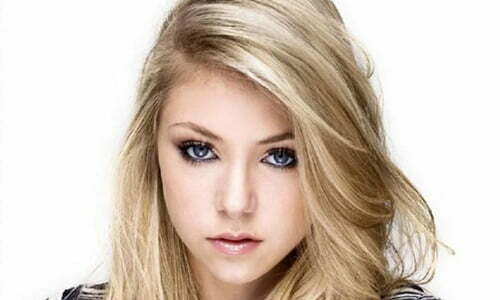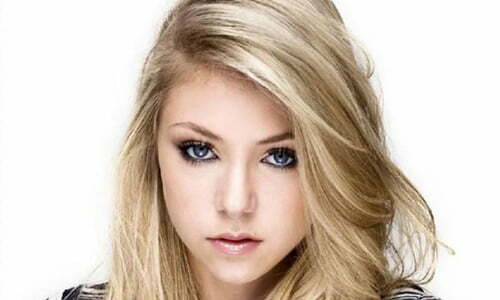 Another one of her famous characters was 'Cindy Lou' in a film 'Dr. Seuss 'How the Grinch Stole Christmas' it was her breakout role played in 2000. She also played the role of Gretel in the motion picture 'Hansel and Gretel' and as Alexandra in President's daughter, in Spy Kids 2: The Island of Lost Dreams. Momsen was signed as a child model for 'Ford Models' at a very young age of 2 years. Momsen went to the high school of 'Professional Performing Arts School' in Manhattan.
Taylor Momsen As A Model
Momsen signed to IMG Models in 2008 at the age of fourteen. Also, British fashion chain Choose Taylor for New Look of its summer and spring collection 2010. Therefore, Momsen has announced the face of 'Madonna' fashion line  "Material Girl" 2010. John Galliano chooses her as the model for his new women's fragrance of in 2010. Momsen has done numerous commercials, photo shoots, and press event. Currently, she is the face of Samantha Thavasa's handbag line. At the age of 15, she appeared on the cover page of 'Six Magazine' in 2009. FHM ranked Momsen on 29th in Hot 100 issue in 2012 she also appeared on its cover page. Momsen also appeared on the cover of 'Seventeen' and for 'Revolver' in 2010. In addition to it, French magazine Rock One chosen her for the cover page.
Taylor Momsen Musical Career
Music is her passion. Once she said that "music is where I can be myself." Also, music is a very personal thing she said because you are writing your thoughts playing it in your style and you are involved in every step of it. Furthermore, Momsen recorded the song "Christmas, Why Can't I Find You? At the age of five. In an interview with 'OK' magazine, she told that her band 'The Pretty Reckless' signed a deal with Interscope Records. The first time she performed in a tour with her band opening for 'The Veronicas' in spring 2009 on their Revenge is Sweeter Tour. Also, 'Light Me Up' was the debut album of the band. Therefore, her first solo single was 'Make Me Wanna Die' released in May 2010.
Taylor Momsen Religion
Momsen was raised as a Roman Catholic. As she grows older, she said that she is no more a religious person. Also, she seems ambiguous and confused about religion. Furthermore, she is not an atheist as she said that "she knows nothing but at the same time she doesn't have believe on anything." On a radio show in New Zealand, Taylor said,
"I was raised Catholic. I fucked a priest once–I'm just kidding."
She believes in death after life.
Taylor Momsen Political Views
Momsen is completely a non-political girl. She never made any explicit political comments. It seems that she is not a political kind of person.
Hobbies
Momsen loves to play music. Furthermore, she likes to play different tunes. Also, Momsen likes to play with sewing spooky ragdolls.
---
Sources
https://hollowverse.com/taylor-momsen/
https://en.wikipedia.org/wiki/Taylor_Momsen
http://www.sparknotes.com/mindhut/2012/02/22/rocker-hottie-taylor-momsen-talks-ghosts-and-geeky-tv