Thomas Cruise Mapother IV, known professionally as Tom Cruise was born on 3rd July 1962 in Syracuse, New York. He is an American actor and producer. He has been nominated for three Academy Awards and has won three Golden Globe Awards. He started his career at age 19 in the film Endless Love.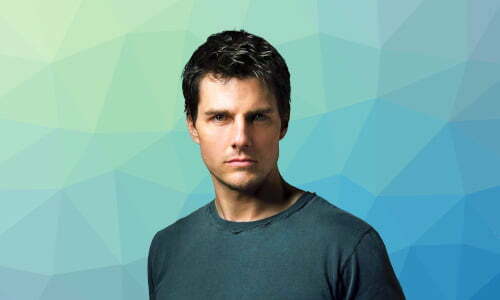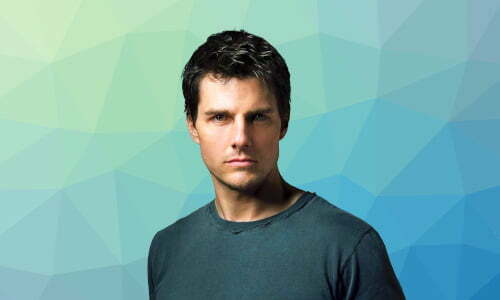 Since 1996, Cruise has been well known for his role as IMF agent Ethan Hunt in the Mission: Impossible film series, whose most recent film, Mission: Impossible – Rogue Nation, was released in 2015.
Achievements:
In 2012, Tom Cruise was Hollywood's highest-paid actor. His films collectively have grossed more than $3.7 billion at U.S. and Canadian box offices and more than $9.0 billion worldwide which made him the eighth highest-grossing actor in North America and one of the top-grossing actors worldwide.
Tom won Golden Globe Awards in 1990 for Best Performance by an Actor in a Motion Picture in Drama for Born on the Fourth of July; in 1997 Best Performance by an Actor in a Motion Picture in Comedy/Musical for Jerry Maguire; and in 2000 Best Performance by an Actor in a Supporting Role in a Motion Picture for Magnolia. In 2002, he won the Saturn Award for Best Actor for Vanilla Sky, and in 2003, he won an AFI Movie of the Year Award for The Last Samurai and an Empire Award for Best Actor for Minority Report.
Personal Information:
Tom Cruise has been married and divorced three times and has three children; two adopted and one biological. With his second wife Nicole Kidman, Cruise has an adopted daughter and an adopted son. He has a biological daughter Suri who was born in April 2006, by Katie Holmes. He and Holmes married in November 2006 and separated in 2012.
Religion Information:
Tom Cruise is one of Scientology's most outspoken supporters. He has a reputation of a crazy, angry person who is very unpredictable. Because of this, Cruise is now considered one of Hollywood's weirdest and most ridiculous personalities. One minute he is jumping on Oprah's couch and the next he is ranting about medication and psychiatry, saying things like:
"Some people, well, if they don't like Scientology, well, then, fuck you. Really. Fuck you. Period."
Even though most religions have strange stories, Tom Cruise's Scientology seems to be especially weird. They believe that humans descended from some type of alien and that psychiatry is evil. They ordain their high-ranking members only at sea in their own personal cruise ship. A number of people have done skits on the interview of Tom about Scientology where he sounds almost ridiculous and at some points even comical.
Political Views:
Tom Cruise goes both ways in U.S. politics. He's made tens of thousands of dollars in contributions to the Democratic Party but has also appeared in Republican candidate's campaign commercials. However, the Republican candidate to whom Cruise lent his star power to was a supporter of Scientology.
It is likely that he looks beyond the party of a politician for issues relating to him, he once stated:
"I'm interested in terms of looking at how it's going to affect my kids. And it's more from a humanitarian aspect, not political. You know, the future of the country, and where we are today."
He is mostly a Democrat, but wouldn't mind crossing the line to Republicanism when it suits him.
---
Sources
https://en.wikipedia.org/wiki/Tom_Cruise
https://hollowverse.com/tom-cruise/
https://www.biography.com/people/tom-cruise-9262645