Thomas Jeffrey Hanks is an American actor and producer. Of the top-grossing actors in North America, he is the fourth. He was born in July 1956, in California, to Amos Mefford Hanks, a cook, and Janet Marylyn, a hospital worker. As a kid, he moved through many step families, because his own family was super fractured, especially after his parents divorced. Fortunately, he did not sink into alcoholism.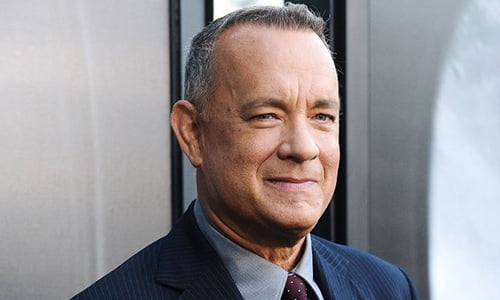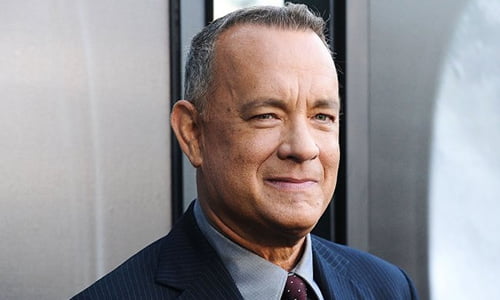 He however remained a good, responsible and shy kid. He was never cast in any play in his school, and so he tried his luck at a community theatre play. The director of the play asked him to go to Cleveland. Tom listened, and that is how his acting career began. His most popular films are: Forrest Gump, The Green Mile, Angels and Demons, The Da Vinci Code and Catch Me If You Can, just to name a few.
Achievements
From his beginnings with Ron Howard on Splash, in 1984, Tom's career as an actor has been an ever rising one, although marred with a few flops. He has several box office successes in his name. He probably doesn't have any space on his walls or shelves again, because of his numerous awards. A few of them are listed below:
3 times Best Actor in leading role at the Academy Awards.
1 time Best Actor the Academy of Science Fiction, Fantasy & Horror Film Awards
3 times Funniest Actor at American Comedy Awards
1 BAFTA/LA Britannia Award
1 Bambi Award for international film.
2 times Favourite Actor at Blockbuster Entertainment Awards
2 times Best Actor at Chicago Film Critics Association Awards
1 time winner of the Christopher Award
Religion
Speaking about religion, Tom Hanks, as a kid, saw himself waltz from religion to religion, a consequence of him waltzing from step-family to step-family. During the early years of his life, he was exposed to the Catholic religion. Then his stepmother became a Mormon. His aunt with whom he lived for a long time was a Methodist. His second wife is of the Greek Orthodox Church, and he has joined her religion.
Politics
During the presidential campaign of Barack Obama in 2008, Tom Hanks endorsed Obama, and he is known to have gone after President Trump. That puts him in the camp of the Democrats. He is also liberal. Mr Hanks strongly advocates for same-sex marriage.
Dating profile
In 1978, he married Samantha Lewes, an actress, with whom he had a son and a daughter, before divorcing in 1987.
He later on married Rita Wilson, with whom he had two sons.
Interesting facts
He has Type 2 diabtetes.
He received a Presidential Medal of Freedom in 2016.
He is related to Abraham Lincoln.
Hobbies
He loves collecting antique typewriters.
Famous Quotes
He considers life a box of chocolates because you can never guess what you will get.
Keywords: actor, producer, film, box-office, top-grossing,
Sources list:
https://en.wikipedia.org/wiki/Tom_Hanks
http://www.celebritybeliefs.com/tom-hanks/
https://www.imdb.com/name/nm0000158/
https://www.imdb.com/list/ls000037231/
https://www.aceshowbiz.com/celebrity/tom_hanks/awards.html
https://hollowverse.com/tom-hanks/
https://graziadaily.co.uk/celebrity/news/tom-hanks-typewriter-book/