Travis Fimmel is an Australian actor. He was born near Echuca, Victoria, Australia on the 15th of July, 1979. He was formally a model before moving into acting. He attained prominent by posing on traffic-stop billboards in a pair of Calvin Klein brief. He gained immense recognition in acting as he began starring as Ragnar Lothbrok in Vikings in 2013.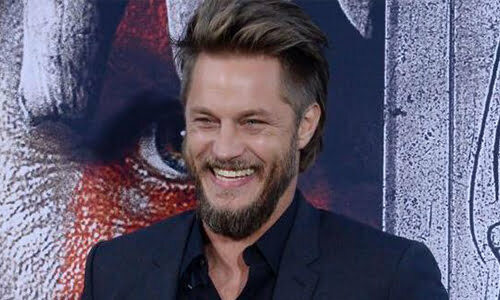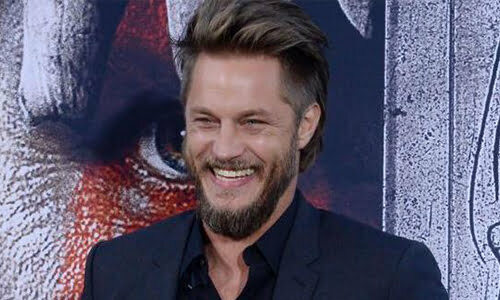 He had also featured in movies and TV series such as Tarzan (2003), Harodim (2012), Warcraft (2016), Lean on Pete (2017) among others. He was nominated for the IGN Awards for the best TV Hero in 2013.
Family:
He was born into a family of five. Travis Fimmel's father Chris Fimmel is a cattle farmer while his mother Jennie Fimmel a nurse. Chris and Jennie Fennel had three boys, among which Travis Fimmel being the youngest.
Hobbies:
Travis Fimmel loves Australian football, crickets, camping, surfing, going to the beach and motorbike riding.
Religion information
Travis has been quoted to have no religious beliefs. But Travis Fimmel does believe that religion is fascinating, and he intends to find out how it impacts people's life.
Education:
He studied Project Management at RMIT University, Melbourne. Travis Fimmel later deferred his education to travel abroad.
Political views
Travis Fimmel is a private person. It is quite difficult to predict his Political view.
Dating profile
Travis had been linked with some girlfriends as he commences his acting career such as Mei Melancon, Merrin Dungey, and Jessica Millar among others. As it appears, Travis Fimmel is believed to be single. He is a private person and thus might not be easy to tell who he is presently dating.
Interesting facts
He was aspiring to be a professional Australian footballer but quit due to a leg injury.
He was raised on his father's dairy farm. In other words, he was once a farm boy, working for his father.
His modeling career began at the gym. He was spotted while working out at the gym at Melbourne suburb of Hawthorn.
He was noted to be one among the world's sexiest bachelors by America's People Magazine.
He preferred acting to modeling.
He is currently residing in Los Angeles.
He applied at a modeling agency in Los Angeles barefooted and was accepted.
He is the first male model to bag a 6-figure deal with Calvin Klein.
One of his billboards in London was pulled down due to traffic congestion and accidents by female drivers.
---
Sources list
Biography | HelloMagazine.com
Biography | IMDb.com
Biography | Wikia.com
Biography | Wikipedia.org
Movie Reviews | Variety.com