Vanessa Anne Hudgens was born on 14th December 1988 in Salinas, California. She is an American actress and singer. After making her feature film debut in Thirteen, Hudgens rose to prominence portraying Gabriella Montez in the High School Musical film series, which brought her significant mainstream success. She acquired a recording contract with Hollywood Records after the success of her first film. She released two studio albums, V and Identified.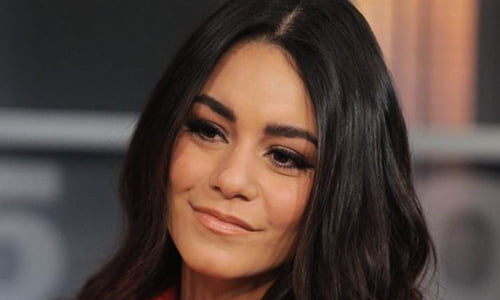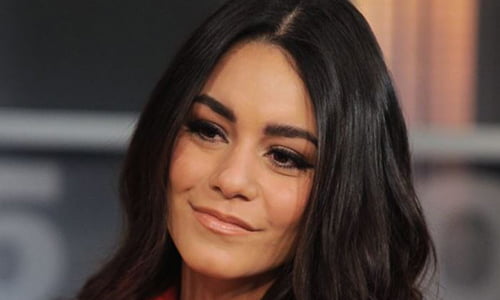 Other than High School Musical, Vanessa Hudgens has also appeared in various films and television series for the Disney Channel. Moreover, she has appeared in the films Bandslam, Beastly, Sucker Punch, Journey 2: The Mysterious Island, Spring Breakers, and Machete Kills. She has also played the title role in the Broadway musical Gigi in 2015, and the role of Rizzo in Grease: Live in 2016.
Before Fame:
Vanessa Hudgen's mother, Gina, held a succession of office jobs, and her father, Gregory Hudgens, was a firefighter. Her father was of Irish and Native American descent, and her mother, a native of Manila, Philippines, is of Filipino descent. She was raised as a Roman Catholic. Her grandparents were also musicians. At 8 years old, Vanessa Hudgens began performing in musical theater as a singer, and after two years she started auditioning for commercials and television shows. Her professional acting career kicked off when she was 15, and she is most known for her role as Gabriella Montez in Disney's High School Musical.
Dating Profile:
Vanessa Hudgens began a relationship with her High School Musical co-star Zac Efron in 2005. The couple became a frequent target for the media. In turn, the BBC predicted that Hudgens would be a "household name" in the US. The couple ended their relationship after five years in December 2010. Since 2011, Vanessa Hudgens has been in a relationship with actor Austin Butler.
Religion Information:
Vanessa Hudgens was raised Catholic. Although she has since grown away from the religion. Now, she identifies herself as a non-denominational Christian. She regularly attends the Los Angeles affiliate church of Hill song. She said:
"They really focus on you having your own personal relationship with Jesus, which is wonderful."
Political Views:
Vanessa Hudgens hasn't discussed her political views, but she's assumed a liberal due to her openness to the gay lifestyle. She said:
"I do have a bunch of gay friends, my hairstylist is gay, and my makeup artist in New York is gay. Just lots of people in my life that I love."
Other than that she has made no statement about her political or social views. However, she does support various charities–especially children's charities which implies that she cares about the society.
Interesting Facts:
Vanessa Hudgens was homeschooled since 8th Grade and is now a high school graduate.
She has a younger sister, Stella Hudgens, who is also an actress.
She became the spokesperson for Neutrogena products in 2007.
Hudgens is a close friend of actress Ashley Tisdale, whom she met when they both appeared in the film High School Musical. She was a bridesmaid at Tisdale's wedding on September 8, 2014.
Vanessa is a huge fan of horror movies.
According to her, she can't whistle.
She trained with the Navy Seals for five months. In, 2010, she said in an interview:
"It was the most intense thing that anyone could ever do".
---
Sources:
https://en.wikipedia.org/wiki/Vanessa_Hudgens
http://www.imdb.com/name/nm1227814/bio?ref_=nm_ov_bio_sm
https://hollowverse.com/vanessa-hudgens/
http://www.boomsbeat.com/articles/3035/20140423/50-interesting-facts-about-vanessa-hudgens.htm
http://www.beliefnet.com/celebrity-faith-database/h/vanessa-hudgens.aspx