Mark Sinclair, better known by his stage name Vin Diesel, was born on 18th July 1967 in Alameda County, California, along with his fraternal twin brother, Paul Vincent. He is an American actor, producer, director and screenwriter and is most famous for his role in The Fast and the Furious movie series as Dominic Toretto. He is also well known for his portrayals Richard B. Riddick in The Chronicles of Riddick series and Xander Cage in the xXx series. He is also a producer on sequels in these franchises.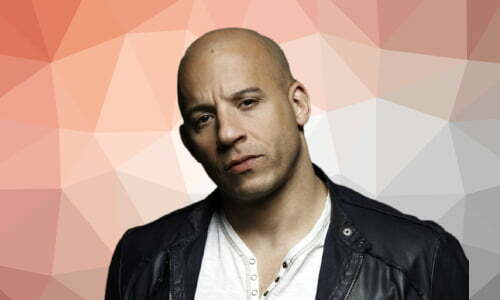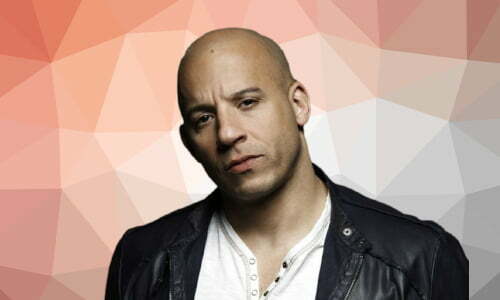 Vin Diesel has also starred in The Pacifier (2005) and Find Me Guilty (2006), and his voice-acting work includes The Iron Giant (1999), the video game spin-offs from the Chronicles of Riddick franchise, as well as Guardians of the Galaxy (2014) and its 2017 sequel. He also wrote, directed, produced and starred in a short film titled Multi-Facial and the feature-length drama film Strays and is the founder of the production companies One Race Films, Racetrack Records and Tigon Studios.
The eighth installment of the Diesel-fueled Fast and the Furious franchise became the second-highest grossing movie of 2017, topping $1.2 billion at the global box office. An estimated cut of the profit from that plus action flick "xXx: The Return of Xander Cage" boosted the action star's bottom line, as did his check for voicing the reticent baby Groot in Marvel's hit sequel "Guardians of the Galaxy Vol. 2."
Dating Profile:
Since 2008, Vin Diesel has been dating Mexican model Paloma Jimenez. Together they have three children: daughter Hania Riley who was born in April 2008, son Vincent Sinclair who was born in 2010 and daughter Pauline, whose arrival Diesel announced in March 2015. Pauline is named in honor of his friend and Fast & Furious franchise co-star, Paul Walker, who died in November 2013. His daughter Hania studies Brazilian jiu-jitsu and judo. He is also the godfather of Walker's daughter, Meadow Rain Walker. Before this relationship, Diesel was in a relationship with American actress Michelle Rodriguez. They broke up after being together for five years.
Religion Information:
Vin Diesel's mother is an astrologer and it has been rumored that his childhood was filled with mysticism, New Age paganism, and occultism. With that being said, he appears not to be religious and has not mentioned anything to suggest otherwise. It would be impossible even to make conjectures about his religious background or upbringing considering that he grew up in New York City and he is half-black and half-white. Essentially, he seems wholly non-religious.
Political Views:
Vin Diesel has yet to unveil his political views in public. However, he had said in an interview that he would love to play the president in a biographical film cause he feels a "kinship" with Barack Obama. But still, he has not endorsed Obama or the Democrats for public office.
Hobbies:
His hobbies include cooking, watching movies, playing video games and snowboarding. Vin Diesel also admits to being a bit nerdy. He is a big fan of "Dungeons and Dragons, and he has been playing it since he was 12 years old.
---
Sources:
https://en.wikipedia.org/wiki/Vin_Diesel
http://www.imdb.com/name/nm0004874/bio?ref_=nm_ov_bio_sm
http://www.celebritybeliefs.com/vin-diesel/
https://hollowverse.com/vin-diesel/