Zac Efron is widely known for his role in a High school Musical contract that lasted for three years. That movie series made him into a star celeb that he is today. He is an American actor cum singer. His surname, "Efron", is a Biblical place name, and comes from Zac's Polish Jewish paternal grandfather. Although he made his breakthrough with High School Musical, he has also starred in other films like Hairspray, 17 Again, New Year's Eve, Neighbors 1$2, and so on.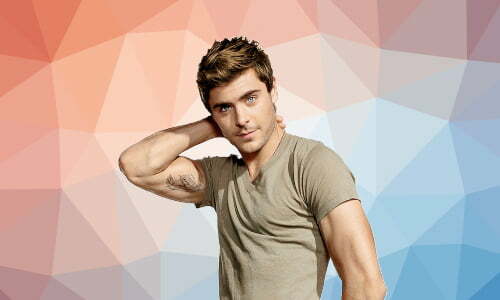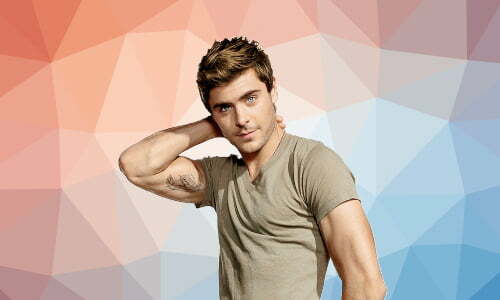 Born as Zachary David Alexander Efron, the 30-year-old movie star has long been an admirer of movie roles.  He appeared in theatre acts in his High school days while taking singing lessons at the same time.
Zac was good at what he does that his abilities became evident to his instructors. He was recommended to an agent in Los Angeles by his drama teacher, Robyn Metchik. Efron was later signed to the Creative Artists Agency.
In 2006, he got enrolled into the University of Southern California but he deferred his enrollment in other to pursue a career in the movie industries. Not long after this, he got the leading role in High School Musical.
He has also appeared in TV series Firefly, ER, and the Guardian. All these made Zac popular among the American teenage audiences and worldwide at large. In most of his musical movies, Zac Efron did the actual singing himself.
His early film career always portrays him as a 'kid'- just like some critics say. But his roles in movies recently have made even his critics to praise him for 'growing up' to become a man and a 'real actor'.
He struggled with alcoholism and substance abuse in times past and this made him seek treatment in 2013. He is such a cool guy that has won the hearts of fan both home and abroad.
Religion
Although one of his grandfathers is Jewish, which has made many people conclude that he is a Jew; Zac has always maintained that he is not Jewish.  In fact, he said that he is not a religious person.
He once said: "I was raised agnostic, so we never practiced religion, but my parents were very strict". Those who know him well will tell you that Zac hardly talks about religion or God.
Political Views
Throughout his career so far, he has been very quiet about politics or who he is supporting, or the party he belongs to. Even when all celebrities are voicing their opinion on the government of the day, he has been silent. He only talked about the importance of voting sometimes ago when he said: Just in general, voting is something really important that everyone in the nation should take part in. We're picking officials to represent ourselves, you know, so the more people we can have, the more opinions represented, the better.
Dating profile
Zac Efron began a romantic relationship with model and entrepreneur Sami Miró in September 2014. The pair broke up in April 2016.
Expectations
Efron will co-star in the musical The Greatest Showman, opposite Hugh Jackman, that will be released in December 2017.
In May 2017 it was announced that Efron will play serial killer Ted Bundy in Extremely Wicked in October 2017.
---
Sources
http://en.wikipedia.org/wiki/Zac_Efron